GUARANTEE
What is included?
Each product is carefully inspected by our logistics division before being dispatched. In the unlikely case that you discover a manufacturing defect, however, your watch is covered by the international manufacturer's guarantee for 24 months from the date of purchase: includes repairs for construction defects attributable to the manufacturer, such as, for example, movement malfunction.
Any other repairs that do not appear on the list above are not covered by this guarantee.
If the product is sent back during the guarantee period, Watch Your Watch will repair or substitute it at no additional cost. After the guarantee expiry date, repairs will be subject to fees.
The warranty shall in any event be void if repairs are carried out by unauthorised personnel and without the prior authorisation of Watch Your Watch.
What is not included?
All damages and defects caused by improper or unsuitable use of the watch (for example, those resulting from impact, falls, contact with water/fire). Faults or damages caused by unauthorised modifications or repairs.
All aesthetic alterations resulting from the normal use or wear and tear of the watch, such as scratches to the glass/case and wear and tear of the strap or plating. In general, the following are excluded from the guarantee: substitution of the battery, breakage of the glass, the crown or the strap.
Instructions and procedure
In the case of damage that is covered by this guarantee, you can send your watch to Watch Your Watch (delivery costs are to be paid by the customer). Once the watch has been received, it will be repaired/substituted and redelivered without additional delivery costs.
The returns address is: Marino Antonio Schiavone - Via Lorenteggio, 155 - 20146 Milan (Italy).
You should include the name of the customer and the order number in the package.
ORDERING
How can I change or modify my online order?
Once confirmed, orders can only be modified for a short period of time, before they are processed by our logistics division. Please contact our Customer Services team immediately using the contact form or the email address info@watchyourwatch.eu, requesting the modification or cancellation of your order.
If your order is already being processed, it can no longer be modified or cancelled: you will have to begin a returns procedure once you have received the item.
Why can't I see my order in my account?
To view your order in your account, you must be registered as a user and must have logged-in during check-out.
You can confirm your order without registering on the website: all information relating to your order will be sent via email.
Has my order been correctly received?
Confirmation of your order will be sent directly to the email address that you provided when you completed your order. You can check the status of your order at any time by accessing your account and viewing your order history.
If, for whatever reason, you have completed an order but not received email confirmation of the order, please contact our Customer Services team.
Where can I enter a promotional code?
Promotional codes can be entered directly from the shopping cart at the moment of check-out.
The discount will be deducted from the total amount immediately.
You can only use one promotional code per online order.
How can I make an order?
Choose the item that you would like to purchase and add it to your shopping cart. Go to the payment page, where you can view the details of your order and add personal information.
Once payment has taken place, make sure that you have completed all the check-out points so that your order can be sent correctly.
You don't need to register as a user to complete a purchase.
PAYMENT
Available payment methods
You can choose between various payment methods:
- PayPal
- Amazon Pay
- Apple Pay
- Scalapay (3 monthly rates)
- Credit card
- Postepay prepaid card (only available within Italy)
- Bank transfer
- Cash on delivery (additional cost of 5 euros; only available within Italy)
In all cases, except cash on delivery, payment must be completed before the product you have purchased can be sent. No product will be sent before payment has been received.
DELIVERY
How much does delivery within the European Union cost?
Delivery within the European Union is free.
Each product has an indicative delivery date on its page.
How much does delivery outside the European Union cost?
Delivery is free worldwide.
The approximate delivery times are specified on each product page.
Any duties or customs fees are always the responsibility of the customer.
We advise you to contact your local customs office to receive further information on this matter.
From where are orders sent?
All our watches are dispatched from our logistical centres in Italy.
How can I track my order?
You can check your order at any time by accessing your account.
Every package is delivered via national postal service or the best international express couriers, and is assigned an online tracking code so that you can monitor the status of your delivery in real time.
Our Customer Services team is always available in the case of any problems relating to delivery.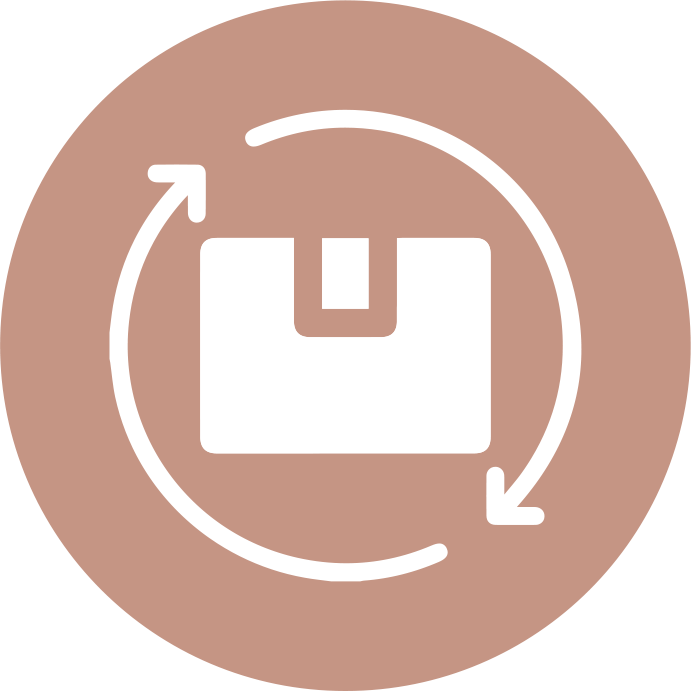 RETURNS AND EXCHANGES
I have received the wrong product
When you receive your online order, please immediately check that you have received the correct item. Please also check for the presence of any defects and/or anomalies.
Starting from the date of receipt, you have 14 calendar days to notify our Customer Services team of any problems relating to the item you have received.
Instructions for refunds and exchanges
As a private customer you have the possibility of returning the product you have received within 30 calendar days from the date of receipt. Watches must be returned in the condition that they were received, within their original packaging and with all the documents that you received.
With the sole exception of cases that come under "easy returns", delivery costs for the return of products are the responsibility of the Customer, who can choose which service to use and whether to take out insurance or not.
Watch Your Watch cannot be held responsible in any way for the loss or theft of packages.
All returns must be authorised beforehand: please contact our Customer Services team at the email address info@watchyourwatch.eu
The address for returns is: Schiavone Marino Antonio - Via Lorenteggio, 155 - 20146 Milan (Italy).
How does a "simple return" work?
The "simple return" service is only available for customers in the following countries: France, Germany and Spain.
Within 30 calendar days from the date of receipt of the product, you can return it by receiving a returns label without having to pay extra delivery costs.
Simple returns are not valid in the case of products returned for repairs covered by the guarantee.
Have you received my return?
Once we have received and verified your return, you will receive an email confirming the return and will be fully reimbursed for your original payment within 3/5 working days.
If you have not received our email confirmation within two weeks of sending the return, please contact our Customer Services team and state your order number.